Prospects Georgia Peachtree Championships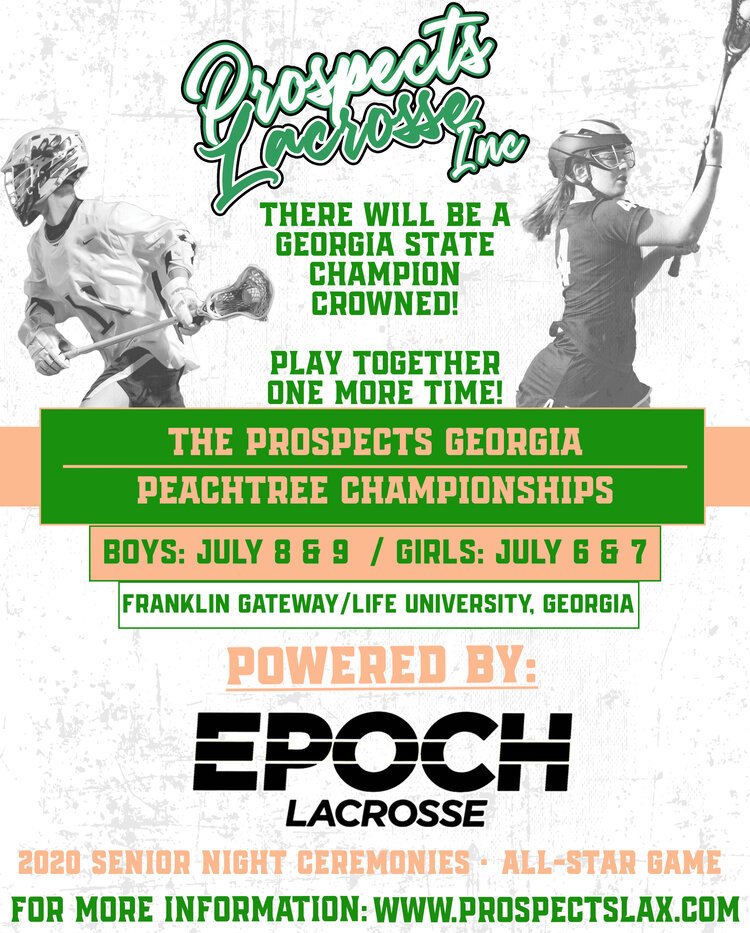 Peachtree Championships is an invite only unique tournament featuring Georgia 5A, 6A, and 7A teams. These teams will be competing in three brackets for the Prospects Peachtree State Championship.
There is also a JV level championship for programs that want to test their youth programs.
Teams take on the name of their club and compete under that banner. OPEN to current 2020 players.
NCAA and MCLA college coaches will be in attendance recruiting Georgia's lacrosse players.
On the final evening, three EPOCH ALL-STAR games will be played with the top players from each division, coached by MCLA and NCAA college coaches.
The event is hosted by the Head Coach of Men and Women teams at Mercer University.