The Atlanta Opera Big Tent Concert Series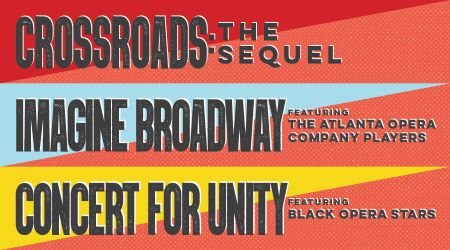 Join The Atlanta Opera Company Players and Studio Artists for three live Big Tent concerts this spring. Michael Mayes and Megan Marino are among those featured in "Crossroads: A Variety Show." The Company Players return for Imagine Broadway, and the series concludes with a Concert for Unity, featuring Black Opera Stars. Led by Company Player Morris Robinson, the concert will be presented in collaboration with the City of South Fulton Parks, Recreation, and Cultural Affairs and Kenny Leon's True Colors Theatre Company, whose mission is to celebrate the rich traditions of Black storytelling while giving voice to bold artists from all cultures.
Saturday, May 1 at 2:00pm
Belting Broadway tunes like you've never heard before.
Share This: