Stepp Stewart's Soul Cinema Cabaret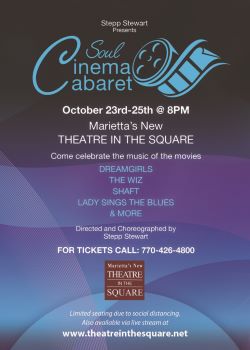 Come celebrate the Music of the movies DREAMGIRLS, THE WIZ, SHAFT, LADY SINGS THE BLUES, & More!
STEPP STEWART'S SOUL CINEMA CABARET IS LIVE AND STREAMING THIS WEEKEND! We can't wait to welcome those of you watching the show life back into the theater! But whether you're in the audience, or on the couch, we've got a great night in store! For those of you who haven't purchased your tickets yet… HURRY! This show is only available for ONE WEEKEND!